THE MOBILE SOLUTION FOR ANDROID OPERATING SYSTEMS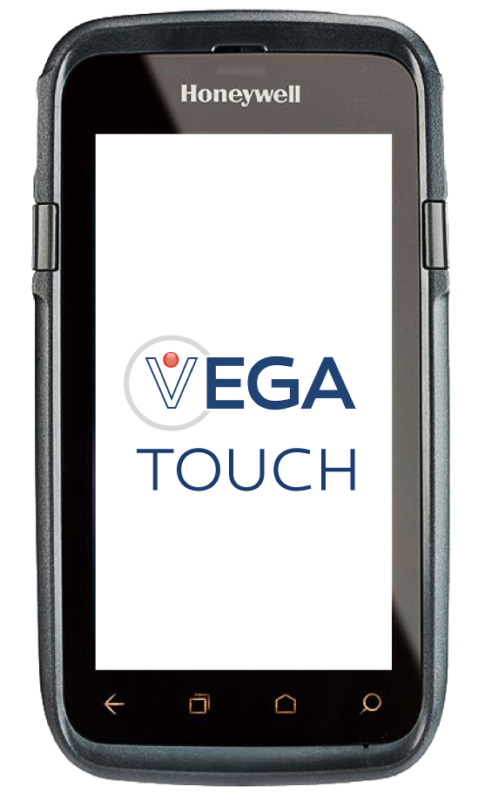 Vega Touch is an application compatible with Android operating systems which allows the registration and management of all activities to be completed by external personnel: refills and technical assistance. 
With the usability of a full-screen touch device, it allows you to work with the slenderness of a smartphone, but with the professionalism of a rugged tool.
Solution functionality
Vega Touch represents the evolution of devices to assist operators working in the area, with the advantage of a real time connection and great ease of use: all features that make daily operations extremely quick and simple.
The user friendliness and the use of touch, the real-time management of tasks and communications to and from locations, the possibility of interrogating the DA and completing pre-kitting, the visualization of the planogram and the consequent ease of refilling, the possibility calling the customer directly from their client information screen where the phone number is displayed, these and many other features transform the everyday life of the operator, merchandiser and external technician, allowing an improvement in the efficiency of his or her work and a significantly improve time management.
THE ADVANTAGES:
refillers task management (extra refueling), with real time notifications and dynamic assignment;
real time call reception and management;
warehouse movement management (from / to van, from / to central warehouse);
van management and inventory;
safes management (on vehicle / sending external counting centers);
recording supplies on PV, with data collection;
recording of technical activities;
recording of preventive maintenance activities;
product order management;
integration of the DA and pre-kitting, consulting the stock in real time;
handling of distributors and payment systems;
tour management with assisted navigation and "around me" data management;
cost registration (vehicle, miscellaneous expenses).